To continue from my hair-volution,
Hair Evolution 1984-2009
, somehow I got the courage to cut my hair short/medium again this year, end of year 2011.
Originally I plan to cut to medium length, but somehow the hairstylist cut it short after the consultation. I went to this studio, a new opening studio (opened for half year) which was located at USJ13, very nearby to Vincent's house.
there goes my hair!!!!! Leaving it at the saloon!
I started to survey for the suitable design since past weeks. Maybe infected by the "trend" of changing hairstyle from my colleague, who perm her hair for past few days ago. And I'm quite boring with my "sibeh" dry and damage hair due to multiple dye process since few years back, effect of daily blows, consequences of daily curling/straightening. I just want to cut all out so my hair can looks healthy and shining.
Ok complain too far, back to my hair surveys. I've search quite a number of hairstyles ranging from medium to short.
#1 short curly hair - sibeh cool!!!!!



#2 Japanese cutie mute curl! Kawaiiiii-neh..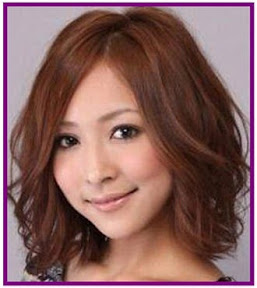 #3 elegant medium curl - looks mature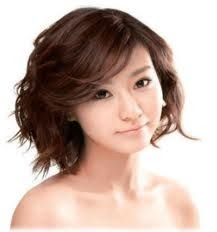 #4 Pretty-Korea medium curl
I've been receiving alot of feedback giving opinion whether I suitable with those designs. Some positive feedback, most negative feedback, especially on #1 design which I like alot! T.T
And some of them even commented that I should cut short AFTER I marry because taking pre-wedding photo with long hair is nicer.. =_= which is true but unfortunately Mr Vincent do not have plan to marry me within short period (not that i know he had).
Anyway, I've made my mind to cut it short to give myself another look and feel. And hopefully it save alot of grooming time in the morning, where now I spent at least 45minutes to settle my hair and makeup.
Before showing you my new 2011/2012, let's recall how do I look with long hair... *wuekkkkkkkkk sobbbbzzzz* start missing my long hair now T.T
Basically I missed them mainly because I've manage to style my hairs creatively ranging from tie it, curl it, straightening it, and lots more! It was the result of my years of practice since I'm having long hair. By having short hair, which means I need start all over again. Wtf!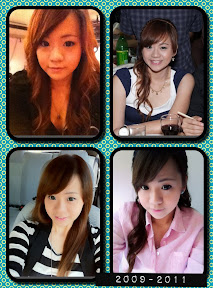 #5 my long hair designs.
Ok, so now it's time to show u my short hair look. Today is my 2nd day having short hair, with that I only have same designs of style.
#6 my short hair designs.
So how it is? Hehehehhehe! *please say it's nicer else I need to bang my head to the wall- threatening• haahhahah!